About Winters Family Practice
Winters Family Practice treats Adult, Pediatric and Cosmetic patients. Our office has been in practice since 1962.  Contact our office at 847.742.3120 to schedule an appointment with one of our board-certified physicians or physician assistants.
In addition to our Medical Practice, we also offer aesthetic procedures including, but not limited to, CoolSculpting, Botox, Dysport, Juvederm, Restylane, laser hair removal, microneedling, chemical peels and many other anti-aging procedures.  Be sure to check out our cosmetic section for more information and monthly specials!
COOLSCULPTING
Watch Winters Family Practice featured on CBS!!  CoolSculpting is the world's #1 non-invasive fat reduction procedure, that is FDA-cleared, safe and effective.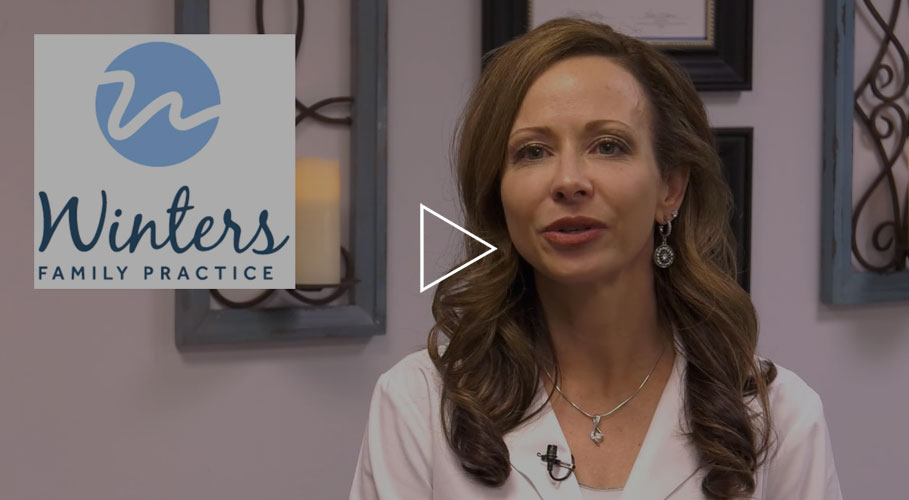 UPDATE on CORONAVIRUS
What to Do If You Are Sick
If you have a fever, cough or other symptoms, you might have COVID-19. Most people have mild illness and are able to recover at home. If you think you may have been exposed to COVID-19, contact your healthcare provider.
Keep track of your symptoms.
If you have an emergency warning sign (including trouble breathing), get emergency medical care immediately.

Dr. Winters and his entire staff are extremely professional and very knowledgeable about any problems you may have. I may be a lil biast, but they all have been taking excellent care of my family n I. I wouldn't trust anyone else, especially when it comes to your health or you children. I also know the doctors who offer different body enhancement procedures, and I always here great things. Anyone would be lucky to have these Drs and staff behind them. Try them out, I guarantee you will be more than satisfied. Tell them Gerald Mravik sent or referred you.
-Gerald M.

I have been going to see Dr. Solis for almost 10 years now after a family friend highly recommended her. When I had my son two years ago, my husband and I decided to go take him to Dr. Solis instead of a pediatrician and have had no problems with her or the office. She is a very kind, warm and smart doctor. (I'm an ICU nurse so I've met my share of doctors and am knowledgeable in the medical field) Even if Dr. Solis has no last minute availability, one of the nurse practitioners is usually available, and they are great too. Our insurance changed this year, and even though it will cost a little bit more to see Dr. Solis, me and my son will continue to see her.
-Samantha J.

I have been going to Winters Family Practice since 1980. I have not had any conflicts nor problems with the attention I have received. I can say the same for my husband who has been seen there since 1995. We are pleased to tell anyone about the staff and the doctors and the caring way they handle us each time. After 5 years of being in Florida we finally had an occasion not once but twice this summer and were treated like long lost loving relatives. That makes us feel so comfotable and we know we'll get superb care from whoever we see.
-Sandra B.

Without a doubt with the large number of doctors in my area, the Winters Family Practice excels in handling patients. A special individual, Dr. Jerry Myrda compliments the practice. Once he enters the examination room, you know you are in the right place.
-William T.

I have been going to the Winter's Family practice for many years. The staff and doctors are knowledgeable and have a great understanding of your needs. I have recommended them to many of the people that I know.
-Deanna K.
OUR LOCATION
2350 Royal Blvd., Suite 300
Elgin, Illinois 60123
Ph: 847.742.3120
Fax: 847.742.4021
HOURS:
Monday through Friday : 7:30 AM – 5:30 PM
Saturday : 8:00 AM – 12:00 PM