What is a family practice doctor?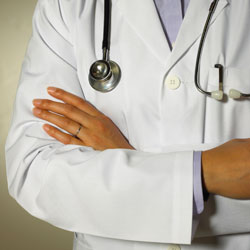 A family practice doctor is a doctor that is able to practice medicine for everyone in your household. The doctor's at Winters Family Practice treat adults as well as children.
Family physicians:
Treat a wide range of medical issues
Coordinate care with other medical professionals
Provide information and techniques to help patients take control of their health
Family physicians are trained to treat chronic conditions, such as diabetes and heart disease, as well as acute ailments, such as flu or infection. They also see patients for preventative care.
What is Osteopathic Internal Medicine?
Internal Medicine is the field of practice dedicated to the primary care of an adult patient. The Internist is the person most adults think of first and foremost as their personal physician. They see patients in an outpatient setting for their general medical needs. This includes acute and chronic illnesses, disease prevention, screening, patient education and follow-up care from hospitalization.
What is a Physician Assistant?
A physician assistant (PA) is a medical professional who works as part of a team with a doctor. A PA is a graduate of an accredited PA educational program who is nationally credited and state-licensed to practice medicine with the supervision of a physician. PAs perform physical examinations, diagnose and treat illnesses, order and interpret lab tests, perform procedures, provide patient education and counseling and prescribe medications. PAs deliver high-quality care, and research shows that patients are just as satisfied with PA-provided care as they are with physician care.